Photo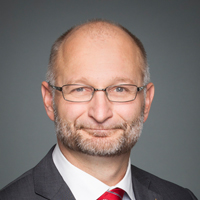 Assignment
Minister of Justice and Attorney General of Canada
Location
LaSalle—Émard—Verdun
The Honourable David Lametti was first elected in 2015 as the Member of Parliament for LaSalle—Émard—Verdun.
A proud resident of Montréal for over 30 years, Minister Lametti was born and raised in Port Colborne, Ontario. As the child of Italian immigrants, his parents' story is one of generational sacrifice: they left their home and came to Canada so that their children could have a better life than they did. Minister Lametti believes that his parents' hard work and commitment to education gave him the opportunity to succeed.
Before entering politics, Minister Lametti was a Professor of Law at McGill University for nearly 20 years, and established himself as an accomplished legal academic and expert in property and intellectual property law.
Minister Lametti holds a Bachelor of Arts in Economics and Political Science from the University of Toronto, a Bachelor of Civil Law and Bachelor of Laws from McGill University, a Master of Laws from the Yale Law School, and a Doctor of Philosophy in Law from Oxford University. He has taught or lectured in many of the world's most well-known universities in French, English, and Italian.
Minister Lametti is the father of three adult children and lives in Montreal.
Mandate Letters
(January 15, 2021)
(December 13, 2019)