Photo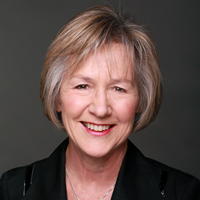 Assignment
Minister of Digital Government
Location
Vancouver Quadra
The Honourable Joyce Murray was first elected as the Member of Parliament for Vancouver Quadra in 2008.
Minister Murray is a dedicated community leader with a deep commitment to environmental sustainability and democratic engagement. Her federal political career follows a 25-year career building an international reforestation company and four years serving in the Cabinet of the Government of British Columbia.
In her earlier role as Parliamentary Secretary to the President of the Treasury Board, Minister Murray championed and helped lead the development of the Centre for Greening Government. Making federal government operations more environmentally friendly and efficient was a natural project for Minister Murray, whose entrepreneurial spirit was reinforced through her reforestation company. The company has planted almost 1.5 billion trees, including more than 500,000 that she planted herself.
Minister Murray is a thought leader, driving progressive new policies in government. Whether advocating for strong, smart environmental measures such as a tanker ban on British Columbia's north coast or for the legalization and strict regulation of cannabis, her ability to envision and deliver on bold new ideas comes from her depth of experience in politics and business. Her interest in environmental sustainability was evident in her master's thesis on global warming, which contributed to her receiving the Simon Fraser University Dean's Convocation Medal for top MBA graduate of 1992.
As a child, Minister Murray immigrated to Canada from South Africa with her family and settled in Vancouver. She has three adult children and five grandchildren, and lives in Vancouver Quadra with her husband, Dirk.
Mandate Letters
(January 15, 2021)
(December 13, 2019)