Photo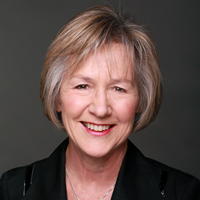 Assignment
President of the Treasury Board and Minister of Digital Government
Location
(Vancouver Quadra)
The Honourable Joyce Murray was first elected to Parliament in 2008. She has served on a number of standing committees, including Trade, Health, Fisheries and Oceans, Environment and Sustainable Development, and Defence, as well as being the critic for National Defence. She was also a member of the Standing Committee on Access to Information, Privacy and Ethics, the Standing Committee on Public Accounts, and the Standing Committee on Government Operations and Estimates.
Minister Murray's private members bills and motions included a crude oil tanker traffic ban on British Columbia's North Coast, and increasing the accountability and transparency of Canada's security agencies.
Before entering federal politics, Minister Murray was elected to British Columbia's Legislative Assembly, where she served as a cabinet minister in the Liberal government from 2001 to 2005. Before that, she co-founded an international reforestation company, which has planted over one billion trees. Her interest in environmental sustainability was evident in her master's thesis on global warming, which contributed to her receiving the Simon Fraser University Dean's Convocation Medal for top MBA graduate of 1992.
Minister Murray served as a Parliamentary Secretary from 2015 until 2019, when she was appointed President of the Treasury Board and Minister of Digital Government.