September 28, 2016
Ottawa, Ontario
The Prime Minister, Justin Trudeau, has selected 15 leading young Canadians to become the first members of the Youth Council. Each one brings their own unique perspectives and strengths:

Sara Abdessamie
Sara Abdessamie lives in Fredericton, New Brunswick, where she actively works with organizations such as Best Buddies, French for the Future and her local Soup Kitchen. Not only is Sara passionate about the French language and culture, she is also passionate about improving the lives of homeless people, and working toward the inclusion of young people with intellectual or social disabilities. Sara is a Loran Scholar currently studying at Dalhousie University.

Mustafa Ahmed
Mustafa Ahmed was born and raised in Canada's largest social housing project, Regent Park, in Toronto, Ontario. He sought to make a difference in his community by founding programs to get youth involved in arts and literature. He is also deeply involved in helping immigrants to Canada feel at home in their new country.

Hani Al Moulia
Hani Al Moulia resides in Regina, Saskatchewan, but is originally a refugee from Syria. Hani is a talented photographer who created his own style to deal with cameras since he has poor vision. He wants to become a computer engineer. Hani has helped Syrian refugees living in camps in Lebanon while working for UNICEF. He has been involved locally in Regina to help newcomers settle. Hani is passionate about employment and education. He would like to find more ways to integrate Canadians with disabilities and special needs into the workforce.

Alex Bouchard
Alex Bouchard is from Haines Junction, Yukon, and is a proud francophone who was involved with the Fédération de la jeunesse canadienne-française. She also founded the University of British Columbia Parks Canada Club while attending university and inspired youth to get outdoors and live an active lifestyle.

Joseph Darcel
Joseph Darcel leads by empowerment. An Honours Microbiology student at the University of Manitoba, Joseph has spent time at home and abroad examining the issues facing society today. By engaging with community groups, youth parliaments, and government agencies, Joseph has made it his focus to be a part of the dialogue that is shaping Canada's future. At home in Winnipeg, Joseph is a community leader and mentor. A member of the Canadian Armed Forces, Joseph now instructs the cadet program that he belonged to as a teenager. Joseph takes a multilateral approach to problem solving, drawing on years of experience as a Rotary exchange student and member of ΔKE fraternity.

Sylvia Pascua-Matte
Hailing from the remote community of Fort Simpson in the Northwest Territories, Sylvia Pascua-Matte has worked to provide activities to youth and children. She has volunteered for the Fort Simpson Historical Society, offering activities for all ages. She has also led fundraising efforts in her community. Sylvia is passionate about education and employment for youth living in northern Canada.

Greg Francis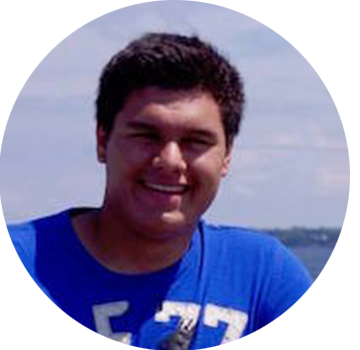 Greg Francis is from Kingsclear First Nation in New Brunswick. He acts as a positive role model through his actions to support youth. He has been a tutor for First Nation students in his community and has served as a facilitator for First Nation youth engagement.

Rachel Smale
Rachel Smale is a resident of Pond Inlet, Nunavut. She mentors children and youth in her community. She created an after-school sports program for elementary school children and wants to develop a greater number of activities for them to be happy in their community. Rachel recently graduated top of her high school class and won the Governor General's Award for her achievements.

Donovan Taplin
Donovan Taplin is from the Town of Wabana on Bell Island, Newfoundland and Labrador, where he is the youngest person ever elected to a municipal council in the province. Donovan has served on the Premier's Youth Advisory Committee, and undertaken volunteer roles with the Atlantic Council for International Cooperation and the Atlantic Summer Institute on Healthy and Safe Communities. Donovan is a Students on Ice alumnus and an ambassador of Memorial University where he studies Folklore and Communications. Most recently, Donovan served as a delegate for the Young Diplomats of Canada at the Y7 Summit in Tokyo, Japan.

Aaron Taylor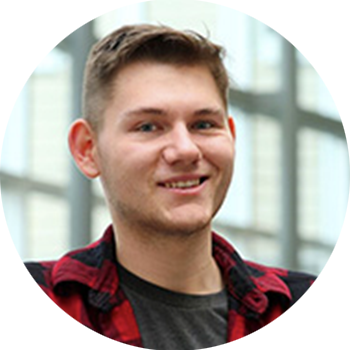 Aaron Taylor is from Debert in rural Nova Scotia. He has just started his Master's at the Institute of European, Russian and Eurasian Studies at Carleton University. During his undergraduate studies at Dalhousie University, he had the opportunity to foster cross-cultural dialogues through student-led societies and created a forum for cooperation, a place for students to live and share their unique cultures.

Macgregor Tebbutt
Macgregor 'Mac' Tebbutt is from Penticton, British Columbia. He has been actively involved in the 4-H Club for 11 years, holding many executive positions. He has completed two years of Junior Leadership, has been 4-H BC Youth Ambassador for two years and has designed and implemented a Safety Checklist for 4-H Horse members. Mac has travelled across the province to promote agriculture and farm safety. He has organized yearly lesson plans, camp-outs, and clinics. He has taught public speaking and started a new 4-H club for rural youth in southern BC. Mac is a competitive rodeo athlete and a third-year engineering student at UBC-Okanagan.

Élyse Tremblay-Longchamps
Élyse Tremblay-Longchamps is from Montréal, Quebec. She has worked as a volunteer for Lanaudière's Regional Committee on Education for International Development, where she had a chance to work with people from her region and abroad in projects to promote the French language, as well as integration and sponsorship initiatives for newcomer families. She is Vice President of the Quebec Federation of College Students and hopes to continue being active in the development of a values and principles-based society.

Nmesoma Umenwofor-Nweze
Nmesoma Umenwofor-Nweze, originally from Nigeria, grew up in Iqaluit, Nunavut. She has been involved in planning activities focused on arts and active living for youth in her community as well as spearheading free mental health sessions and volunteering regularly. She is currently studying at Pearson College UWC in Victoria, British Columbia, where she is enriching campus life with a focus on fitness.

Ashley Whiteman
Ashley Whiteman is a high school graduate from Edmonton, Alberta, who is passionate about supporting her community. At school, she was part of several different programs and committees such as the Jean Forest Leadership Academy, Personalized Self-directed Learning, and the Student Union; she also mentored through the Big Brothers Big Sisters organization, Social Justice, and was involved in the Truth and Reconciliation Commission as a student facilitator. Outside of school, Ashley supports her community through the Edmonton Police Cadet Corps, sits on youth panels, including the City of Edmonton Youth Council subcommittee on Social Equity, and assists senior citizens in their daily activities.

Chris Zhou
As president of the Free the Children Club, Chris Zhou orchestrated initiatives that raised more than $7,000 towards youth empowerment campaigns. He serves as the highest-ranking air cadet in his squadron and volunteers as a glider pilot for the Air Cadet Gliding Program. While Chris currently studies Health Sciences at McMaster University, he is proud to call Charlottetown, Prince Edward Island, his home and community.
Related Product
Associated Link