June 13, 2018
Ottawa, Ontario
The Prime Minister, Justin Trudeau, has selected ten leading young Canadians to join the Youth Council. Each one brings their own unique perspectives and strengths.

Zander Affleck
Zander Affleck is from Yellowknife, Northwest Territories. He is a proud Northerner who has educated himself on the history and legacy of the residential school system and is an ally of Indigenous Peoples. He studied Biology at Queens University, completed a Masters in Exercise and Sports Medicine at University of Glasgow, and is currently studying medicine at the University of Alberta.

Habon Ali
Habon Ali has been involved from an early age in her community of Toronto, Ontario, and is a passionate youth advocate for Toronto Public Health as a member of their Youth Health Action Network. Habon has worked with Habitat for Humanity to combat homelessness and with her social justice club to help marginalized groups in Canada and abroad. She is currently a student at the University of Toronto pursuing a degree in biology and environmental science.

Jack Campbell
Jack Campbell is from Vancouver, British Columbia. He is passionate about innovation and helping people, and brought these two passions together when he created an app with instructions on how to treat a fentanyl overdose. Jack is an avid volunteer, who has helped welcome Syrian refugees to Canada, assisted in raising over $15,000 for brain cancer research, and founded his high school's business club.

Ashley Cummings
Ashley Komangaapik Rose Cummings is passionate about destigmatizing mental illness and connecting youth to support and resources. She has worked with youth across the North with North in Focus—a for youth, by youth organization. The North in Focus team presented at the Arctic Circle Assembly in 2017 and, in 2018, received the Arctic Inspiration Prize in the Youth Category for $20,000 to create a mental health toolkit to be used across Nunavut. Ashley is currently studying at Bishop's University in Sherbrooke, Quebec. When she is not studying, Ashley splits her time between the Yukon and Nunavut.

Tagalik Eccles
Tagalik Eccles is from Rankin Inlet, Nunavut. To support youth and educate them about self-care, Tagalik has worked with Kivalliq Counseling and Support Services. She takes pride in her community, works to inspire civic engagement, and recently led a campaign to clean up public spaces. Tagalik is in the Nunavut Law program. Her vision for Canada is one of a country without food scarcity, where the gap has closed between those living in the North and those living further south.

Sagar Grewal
Born and raised in Calgary, Alberta, Sagar Grewal attends the University of Calgary. He is pursuing an undergraduate degree in biomechanics, and represents his fellow students as a member of the university's Board of Governors and as President of the Students' Union. As a representative of the Faculty of Kinesiology, Sagar successfully advocated for free academic support, and raised nearly $1 million to foster inclusiveness on campus through creating new student study spaces and barrier-free change rooms. A strong advocate for keeping young people healthy and active, Sagar works at the Sport Injury Prevention Research Centre on studies supported by the International Olympic Committee and the National Basketball Association.

Pier-Maude Lanteigne
Pier-Maude is from rural New Brunswick. A proud Francophone and Acadian, they identify as gender fluid and as part of the LGBTQS2+ community. Pier-Maude has served as vice-president of the francophone provincial youth council for Nova Scotia. Pier-Maude is passionate about giving people from marginalized communities a chance to raise their voices and be heard at decision-making tables. Pier-Maude also led a group of students who developed a variety of tools to create spaces that are safer and more inclusive of gender diversity in schools and other public places.

François Lépine-Cossette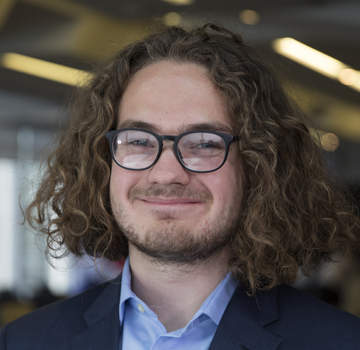 François Lépine-Cossette initiated the Marche Kawaii, in which more than 5,000 youth walked over 80 days from New Brunswick to Ottawa. As a national youth advisor for the Association des Scouts du Canada and a youth spokesperson for Scouts Canada, he worked on including youth in decision-making. François is currently studying at UWC Atlantic College. His latest project, Put Your Colour / Mets Ta Couleur, uses art media to develop a sharing platform for First Nations and non-Indigenous youth.

Kathryn McIntosh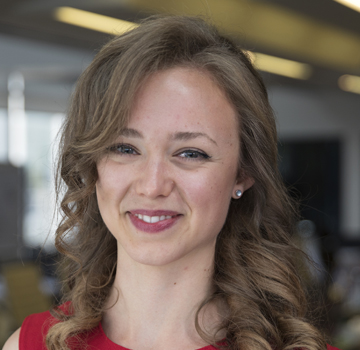 Kathryn McIntosh's mission in life is to engineer healthier communities that promote greater well-being. Kathryn has worked to help end youth homelessness by lobbying the Government of Nova Scotia for permission to create a homeless youth support centre in Cole Harbour. She has led numerous initiatives within her community, and has directed short films to raise awareness about important issues such as domestic abuse and mental health.

Elijah Dietrich
Elijah Dietrich is from Winnipeg, Manitoba, and is currently studying engineering as a TD scholar at Western University. He founded his high school's Environmental Action Committee, conducted multiple research trips to study climate change in Churchill, Manitoba, and the Arctic Sea, and cofounded North Forge Startup Youth – a program that empowers high school students to realize their entrepreneurial potential. He was also a co-president of his high school's student council, helped coordinate a donation of over $15,000 to local charities as a member of the Youth in Philanthropy committee, and trained with the Winnipeg Rowing Club.
Related Product