November 15, 2015
Antalya, Turkey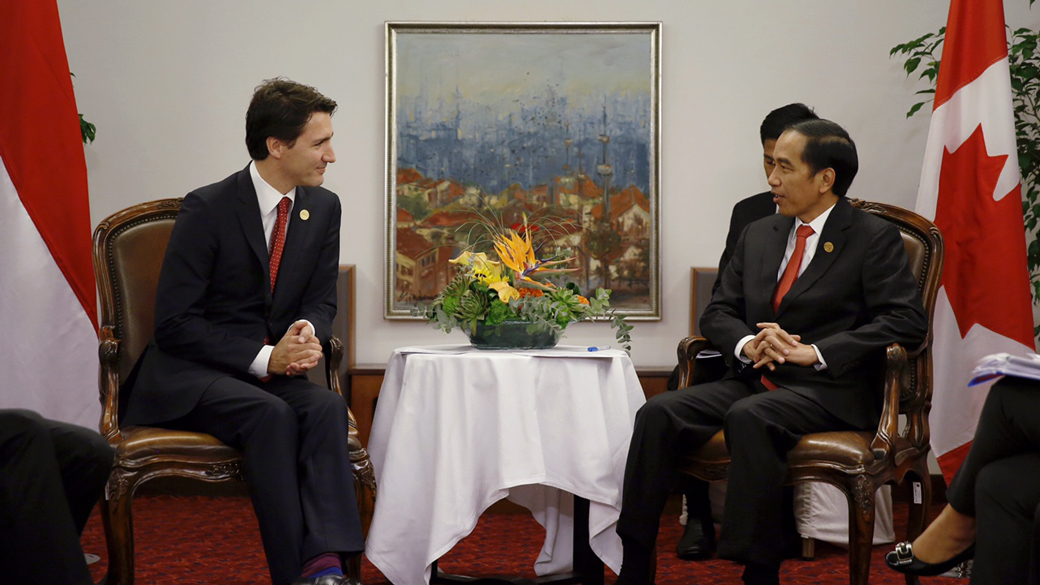 Prime Minister Justin Trudeau met today with Indonesian President Joko Widodo on the margins of the G20 Summit in Turkey.
The leaders discussed the importance of deepening the bilateral relationship. The two held exchanges on economic issues, including the importance of infrastructure investment, and shared values such as democracy and human rights.
Prime Minister Trudeau expressed his concern over the fires that have engulfed much of Indonesia and offered Canadian support for training and humanitarian assistance.