November 3, 2017
Ottawa, Ontario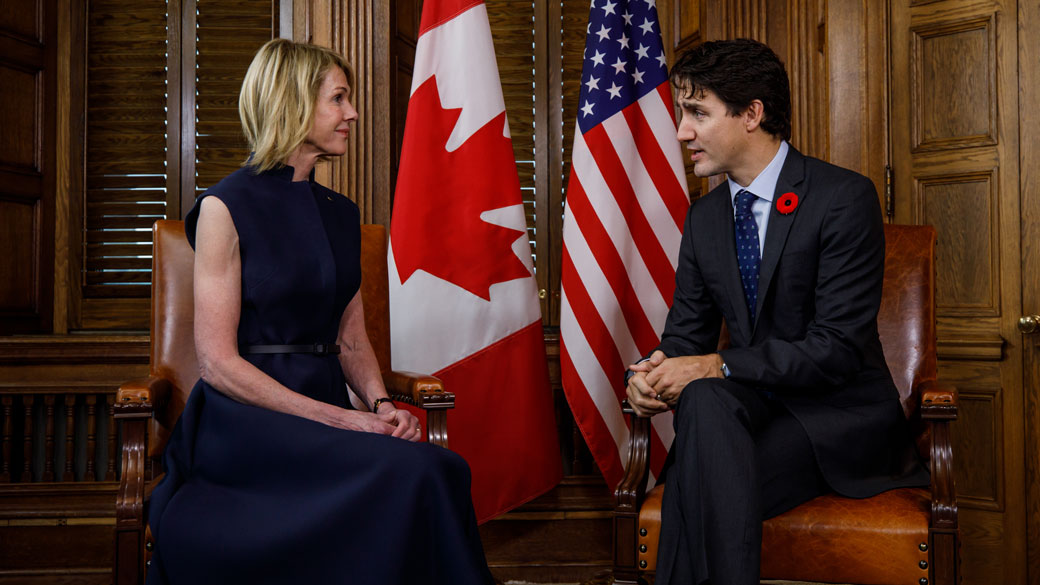 Prime Minister Justin Trudeau met today with the new United States Ambassador Kelly Craft to discuss the strong relationship between Canada and the United States.
Prime Minister Trudeau welcomed the Ambassador in her new role and encouraged her to travel throughout Canada. The Prime Minister also expressed his condolences to the Ambassador for those mourning the loss of family members and friends following the terrorist attack in New York City.
The Prime Minister and Ambassador Craft discussed a range of issues of mutual importance, including the North American Free Trade Agreement.
In 2016, bilateral Canada-United States trade was valued at nearly $882 billion, with more than $2.4 billion worth of goods and services crossing the Canada-United States border every day. Canada is the top market for most states and nearly nine million American jobs depended on trade and investment with Canada.
The Prime Minister and Ambassador also discussed climate change, softwood lumber and aerospace.