August 25, 2019
Biarritz, France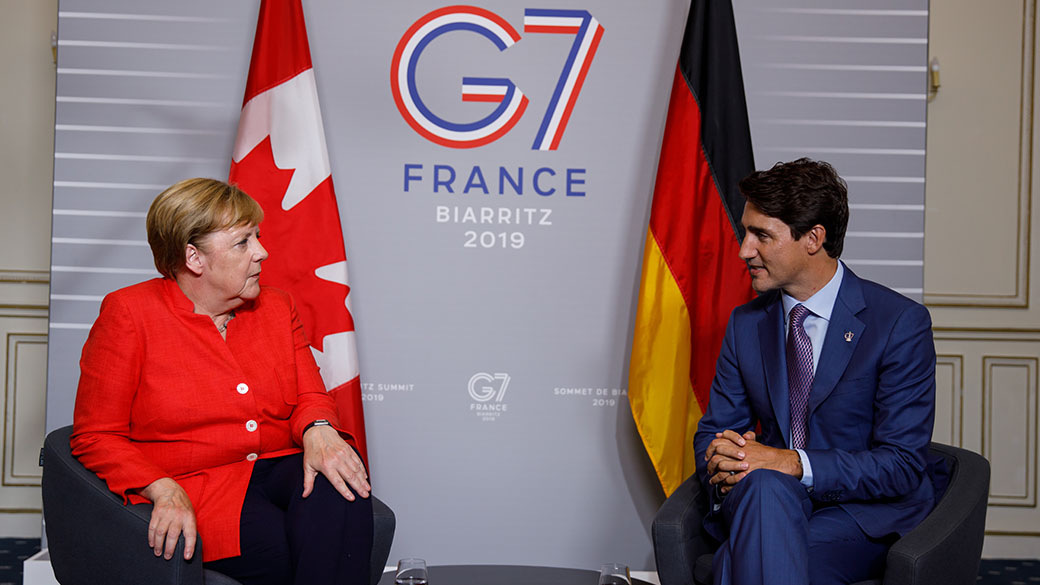 Today, the Prime Minister, Justin Trudeau, met with Angela Merkel, Chancellor of Germany.
Prime Minister Trudeau and Chancellor Merkel reviewed the key issues under discussion at the G7, including current challenges in the global economy and international security.
The leaders discussed Iran and agreed on the importance of the Joint and Comprehensive Plan of Action and the need for de-escalation. The Prime Minister and the Chancellor also discussed their support for Ukraine and stressed the importance of reform, noting the strong mandate in this regard following the recent presidential and parliamentary elections.
The two leaders also discussed the imperative of fighting climate change. They expressed concern with the wildfires in the Amazon as an international crisis to be addressed throughout the G7.