Photo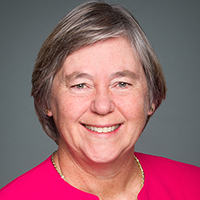 Assignment
Parliamentary Secretary to the Minister of National Revenue
(King–Vaughan)
Deb Schulte is the Member of Parliament for King–Vaughan, and is a strong voice for her community, focused on delivering positive results. She also served as Chair of the House of Commons Standing Committee on the Environment and Sustainable Development.
Ms. Schulte previously served as a York Region and Vaughan Councillor, saving taxpayers millions of dollars through fiscal discipline and accountability at Vaughan City Hall. She also fought to reduce traffic congestion by expanding road capacity, building more transit and cycling infrastructure, improving traffic flow, and making roads safer.
As a recognized environmental champion, she has saved hundreds of hectares of greenspace through advocacy and sustainable development. Ms. Schulte served on the Greenbelt Task Force, the Humber Watershed Alliance, and the Oak Ridges Moraine Foundation Board of Directors. A dedicated community leader, Ms. Schulte was a soccer coach and convener of the Kleinburg Nobleton Soccer Club, a school council chair, and a ratepayer association president.
Ms. Schulte earned a mechanical and aerospace engineering degree from Princeton University and spent 22 years in business and management at Bombardier Aerospace.
She is currently Parliamentary Secretary to the Minister of National Revenue.