Photo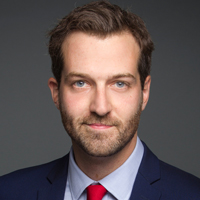 Assignment
Parliamentary Secretary to the Minister of Public Safety and Emergency Preparedness
Louis-Hébert
Joël Lightbound was first elected as the Member of Parliament for Louis-Hébert in 2015.
Born and raised in Sainte-Foy, Mr. Lightbound understands the issues and strengths of his community. He is a lawyer and a member of the Quebec Bar Association, who began his legal career as an articling student with the Montréal firm Fasken Martineau DuMoulin. He later practiced law in the Quebec City area with a firm specializing in immigration law.
Deeply involved in his community, Mr. Lightbound served as a board member of Champlain Regional College and La Baratte, a non-profit organization in Quebec City. He is the former President of the Student Association of St. Lawrence College, Vice-President of the Confédération des associations des étudiantes et étudiants en droit civil, and Quebec representative at the Parlement francophone des jeunes in Gabon in 2007.
Mr. Lightbound holds Bachelor's degrees in Civil Law and Common Law from McGill University. He has also pursued Masters-level studies in Information Technology Law at the Université de Montréal.