Photo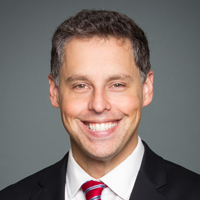 Assignment
Parliamentary Secretary to the Minister of Immigration, Refugees and Citizenship
Vaudreuil—Soulanges
Peter Schiefke was first elected as the Member of Parliament for Vaudreuil—Soulanges in 2015.
Mr. Schiefke is a recognized expert in sustainable development, with over 15 years of experience in the field. Before being elected, he served as National Director of The Climate Reality Project Canada, an organization founded by 2007 Nobel Peace Prize Laureate Al Gore. He also co-founded the Community Empowerment Education Development Concordia program based in Uganda.
For his work, he has received numerous awards and distinctions, including the YMCA Peace Medal and the Forces AVENIR Award for Peace, Justice, and Humanitarian Aid.
Mr. Schiefke holds a Bachelor of Arts in Political Science from Concordia University and a Master of Science in Renewable Resources from McGill University.
Mr. Schiefke lives in Vaudreuil-Soulanges with his wife, Paula, and their children, Anderson and Noëlle.