Photo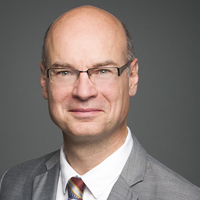 Assignment
Parliamentary Secretary to the Minister of Innovation, Science and Economic Development
(Avignon-La Mitis-Matane-Matapédia)
Elected Member of Parliament for the riding of Avignon-La Mitis-Matane-Matapédia, Rémi Massé was previously the General Director of the Cégep de Matane. He also spent 16 years as a manager and executive in various federal government departments in Ottawa and Matane.
Mr. Massé has built strong business relationships with representatives at the provincial, federal, and international levels. These relationships, combined with his experience, knowledge, and skills have resulted in numerous regional improvement initiatives and a strong belief in this region's potential. His hard work has attracted major investments, created good jobs, built more affordable housing, and helped establish the largest document imaging centre in eastern Canada.
Mr. Massé served as Chair of the Board of Directors of the Centre for Digital Imaging Research and Development, served on the board of the Wind Energy TechnoCentre, and helped develop the fundraising campaign for the Fondation du Cégep de Matane.
Mr. Massé earned his Bachelor of Arts in French Studies and his Graduate degree in Linguistics from the Université de Sherbrooke. He and his partner Helen are the proud parents of four young sons.
He is currently Parliamentary Secretary to the Minister of Innovation, Science and Economic Development.