Photo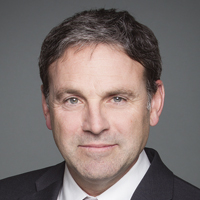 Assignment
Parliamentary Secretary to the Minister of Economic Development and Official Languages (Atlantic Canada Opportunities Agency and Official Languages)
Madawaska—Restigouche
René Arseneault was first elected as the Member of Parliament for Madawaska—Restigouche in 2015.
A lifelong resident of the community and father of three, Mr. Arseneault has a deep understanding of local issues and the interests of his fellow residents.
A lawyer specializing in corporate law and civil litigation for more than 20 years, Mr. Arseneault established his own practice in 1996 with his spouse, Michèle Pelletier. He is fully bilingual, and a singer-songwriter and musician. He has also been involved in youth sports development for many years, specifically as a soccer and volleyball coach and assistant coach, and as a volunteer with the Jeux de l'Acadie.
From a young age, Mr. Arseneault has been involved in his community. Throughout his career, he has never hesitated to provide pro bono legal services to organizations in his region dedicated to economic, cultural, and community development.
In the 42nd Parliament, Mr. Arseneault was a member of the Special Joint Committee on Physician-Assisted Dying. He also sat on the Standing Committee on Industry, Science and Technology, the Standing Committee on Official Languages, and the Standing Committee on Public Accounts.
Mr. Arseneault holds a Bachelor of Social Sciences with a major in Economics and a minor in Political Science, and a Bachelor of Laws from the Université de Moncton.