Photo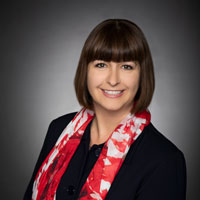 Assignment
Parliamentary Secretary to the Minister of Economic Development and Official Languages (FedDev Ontario)
Orléans
Marie-France Lalonde was first elected as the Member of Parliament for Orléans in 2019.
She has served as a member of the Standing Committee on Veterans Affairs and the Standing Committee on Official Languages.
Ms. Lalonde's career in politics began when she was elected to the Ontario Legislative Assembly as the member for Ottawa—Orléans in 2014. During her five years at Queen's Park, she served as Minister of Government and Consumer Services, and later as Minister of Community Safety and Correctional Services and Minister of Francophone Affairs.
Previously, Ms. Lalonde enjoyed a successful career in social work, where she dedicated her leadership and skills to bringing positive change to her community. She held roles as a social worker in organizations including the Children's Aid Society and the Ottawa Hospital. In 2000, she became Executive Director of the Queenswood Villa retirement home in Orléans. For over eight years, Ms. Lalonde held senior management positions in the retirement home sector including Senior Executive Director of Operation and Regional Director of Marketing and Sales. In 2008, she opened Portobello Manor retirement residence in response to a growing need for senior care in the area. She was awarded the 2010 New Business of the Year Award from the Orléans Chamber of Commerce for her work as co-owner and Executive Director of Portobello Manor.
Ms. Lalonde has been an active volunteer in her community and earned a Leading Women Building Communities Award from the Government of Ontario in 2012.
Ms. Lalonde holds a Bachelor of Arts in Social Work from the University of Quebec in Hull. She has lived in Orléans for 21 years with her husband Alvaro and their daughter Monica.